The heat is on. Forget your regular cycling clothes and make way for the technology that will keep you cool and dry on those hot summer rides. Funkier presents its premium seamless cycling-wear line. 
Temperatures are rising and summer is coming. The pleasant days of spring give way to the blazing heat, making your bicycle rides pretty tough.
When it gets very hot outside, wearing the right outfit is crucial to avoid overheating and protect against UV radiation. Materials and technology become extremely important when it comes to hard-summer (or winter).
While wearing cycling clothes that are made of light, breathable functional fabrics can help with heat and cold accumulation, wearing seamless clothing is the next step in weather-adapted sportswear.
Seamless – Much More Than You Thought.
Unlike the traditional way of producing knitwear, where individual pieces are knitted and then sewn together, seamless garments are knitted as a singular piece, which makes it a high-quality, high-performance sweat-wicking fabric, that allows for ventilation and temperature management. The single and continuous knitting process also eliminates side seams, which creates comfortable, better-looking, and better fitting clothes.
Seamless has been on the rise since 2018 when this technology appeared in popular fashion brands catalogues and seen its major increase. The main factor for this growth includes the fact that clothes that are manufactured using this technology offer much more comfort and flexibility, combined with an anti-chafing design.
It was only a matter of time until the fitness community discovered seamless technology as the comfiest option for active wear as well, this is why we are now able to find seamless leggings, sports bras and tanks for running, yoga and other activities.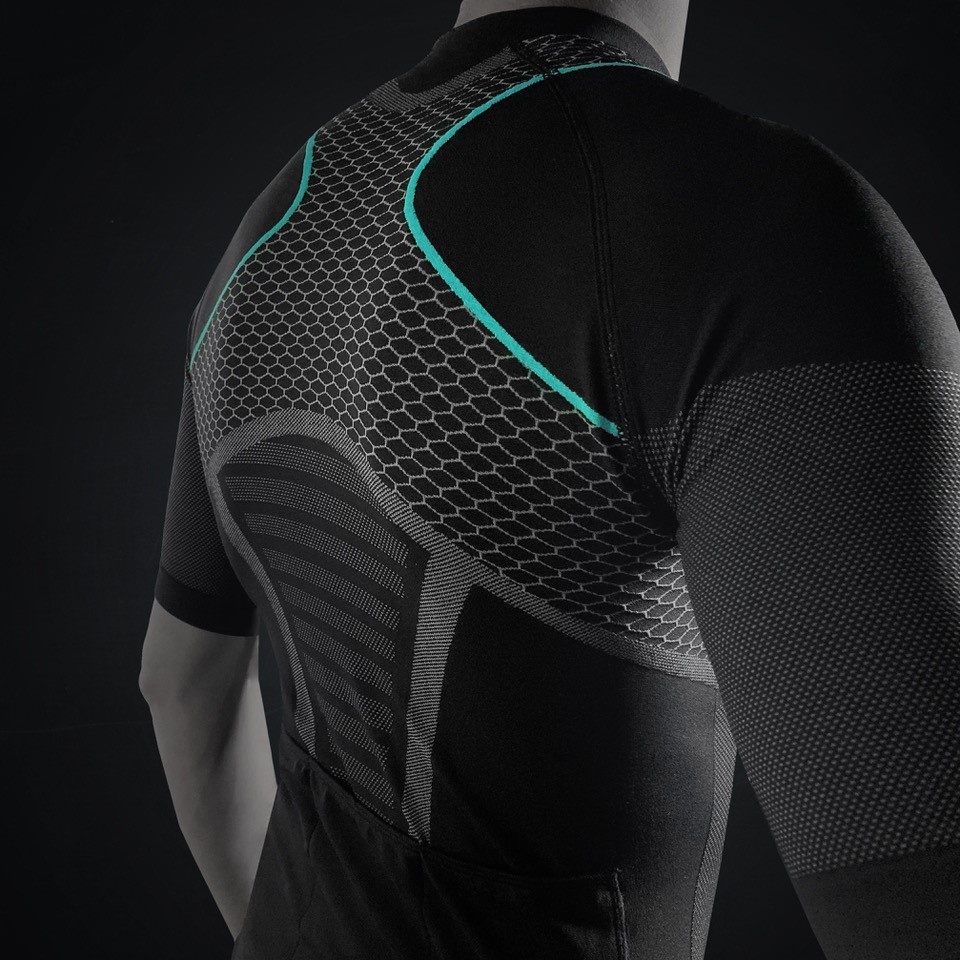 What about cycling?
Funkier is one of the first cycling-wear brands to start using seamless technology for some of its elite and premium cycling apparel.
This line of cycling clothes, which includes base layers, jerseys, bibs, tights, socks and leg sleeves, are knit together in a circular seamless construction, creating a one-piece layer that is super comfortable, flexible, and breathable.
The clothes sweat-wicking and anti chafing, which contributes to the smooth second-skin feeling.
Funkier uses high-quality fabrics for the seamless line, just like in the other premium and elite products. When manufacturing the line, we control the thread count – Making it higher in areas where you need wind protection and resistance, and lower in areas where you need ventilation.
The seamless summer collection is perfect for those hot bike rides. It will keep you dry, cool and draw moisture off your skin. With Funkier's seamless cycling clothing you can enjoy the ride in any weather condition.
Explore the collection:
https://funkierbike.com/product-category/men/seamless-men/