Funkier designs and manufactures innovative, high-quality cycling apparel at an affordable price.

Originally established in the 90s as a women's fashion company, the cycling division eventually became the company's primary focus. Our CEO and avid cyclist, Rony, identified an opportunity to give every cyclist the benefits of premium brands at a reasonable price. Today, Funkier employees are the heart of the company – they live and breathe cycling, are the designers and testers of our full collection and ensure that customers get products that will greatly enhance their cycling experience.
DESIGNED FOR RIDERS, BY RIDERS.
Today, Funkier carries forward a legacy of design and precision engineering, working together with top riders in international circuits. We're proud to say our Elite level, performance grade cycling apparel is trusted by pro cyclists worldwide.

The Funkier Bike collection includes cycling wear, helmets, and protective gear, for men, women and children.
TRUSTED BY PRO CYCLISTS WORDWIDE
Top riders in international circuits trust our distinquished design and quality materials to provide them the comfort and look they demand so they can focus on competition. Funkier Bike's Elite level products are aerodynamic, resilient and snug, yet lightweight and breathable for an optimal experience.
THREE LEVELS OF PERFORMANCE
The Funkier Bike collection includes cycling wear, helmets, and protective gear, for men, women and children, offering three tiers – Active, Pro, and Elite. We strive to deliver a superior product and continuously upgrade our designs and materials, which has won us global acclaim and awards. What makes us most proud, however, is the passion our customers show for the brand.

Designed for the discerning, elite level cyclist, who demands the ultimate synthesis of fit, function and style, the Elite collection features aerodynamic race fit and superior performance technology. Putting racers on the podium, time after time.

Satisfying the passionate and enthusiastic cyclist, the Pro collection offers designs that contour your riding position and aid to maximize performance, so you achieve your goals, whether training or racing.

Meeting the needs of all cyclists from beginner to avid, the value driven Active collection delivers uncompromising durability, performance and comfort, suitable for every type of ride, every type of rider.
At the end of the day, Funkier Bike wants our users to look good and feel good on their bikes so they can focus on their ride.
Choosing the right fabric is a crucial component in designing functional cycling wear. We use lightweight and breathable textiles for our Summer gear, lycra and microfleece lined layers for Fall, and our winter line is a combination of windproof, water-resistant and breathable lined microfleece fabrics.
Our Shield Endurance is a high-end compression lycra with a tight knit construction offering excellent muscle support and compression. High compression helps to reduce muscle fatigue during intense exertion so the body exerts less energy making it possible to achieve better performance results. The fabric has incredible stretch, excellent breathability and sublimates well.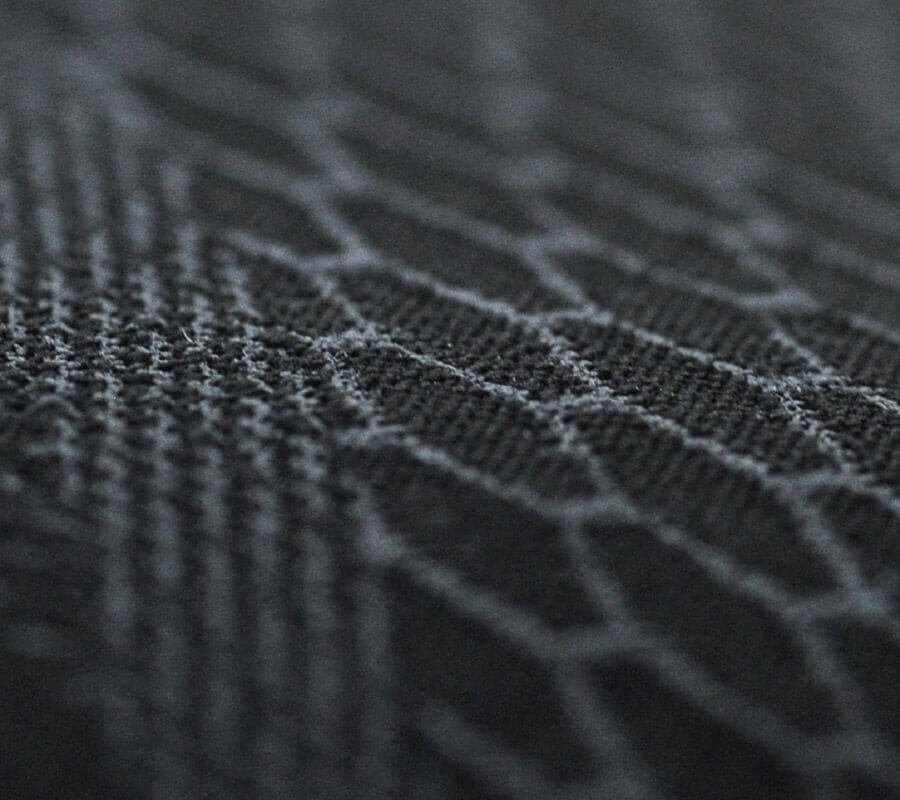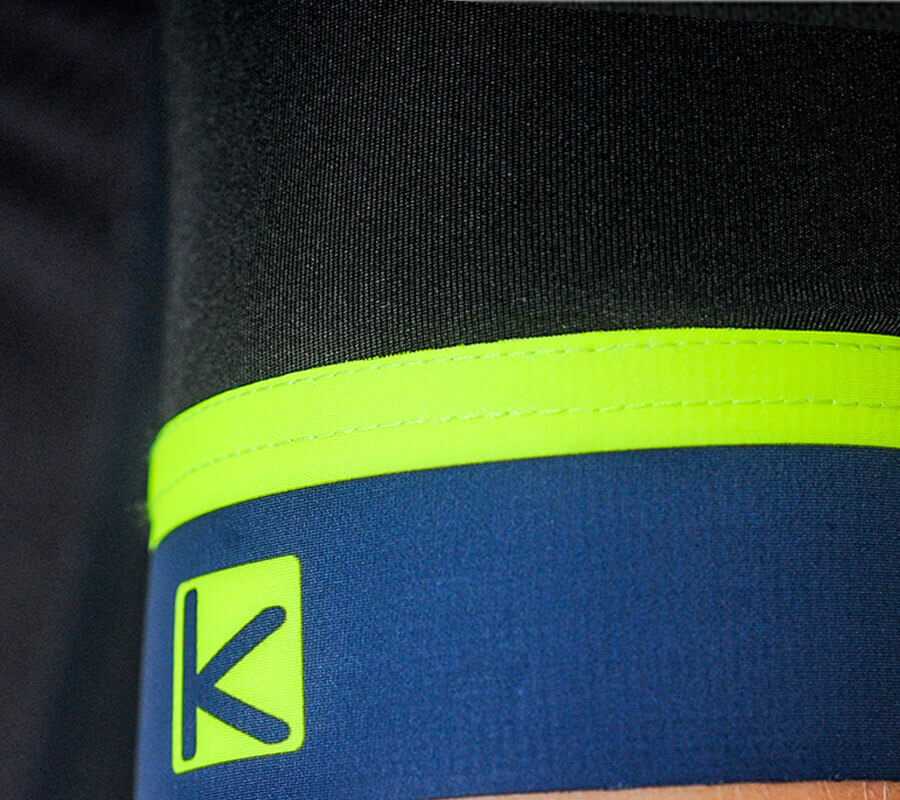 Funkier Bike's Grippers prevent shorts from riding up while pedaling as the leg muscles are constantly flexing and moving during cycling. Leg grippers ensure the shorts remain stretched and the pad stays in place preventing chafing, rubbing and the dreaded saddle sore as well as aiding to help reduce muscle fatigue through compression.
Arm grippers ensure the jersey remains in place as well as aiding to help reduce muscle fatigue through compression. DL-doubled-over fabric creates a band of lycra fabric that compresses to keep the shorts/jersey in place.
At Funkier Bike, we use zippers and pullers in various functional ways. Not only do zippers act as binding agents to provide easy access for clothing wear and removal, they are a key ventilation tool. Whether it is the main zipper, front and center on a jacket, or a side ventilation pocket zipper, Funkier Bike′s zippers are light-weight and easy to operate with one hand so the rider can control their body temperature on the go.
Reflective zippers used throughout the collection are employed not only as a design agent but also as a safety mechanism, with reflective zippers displayed in prominent areas to increase visibility. In the waterproof collection, our sealed zippers are one of the critical areas we focus on to keep you completely dry from the rain.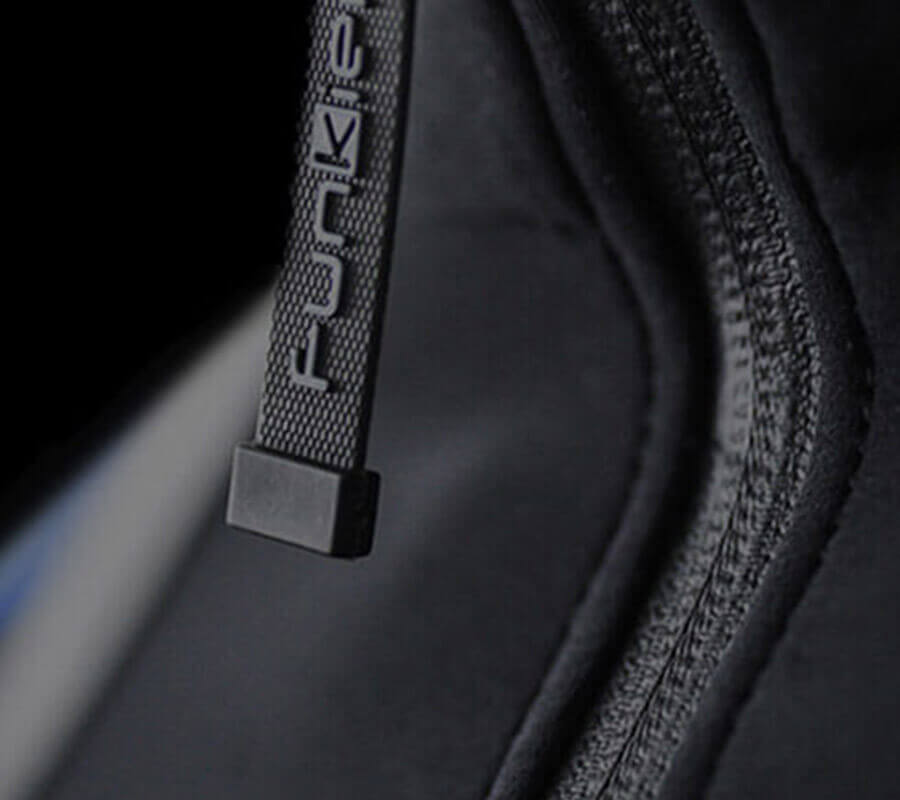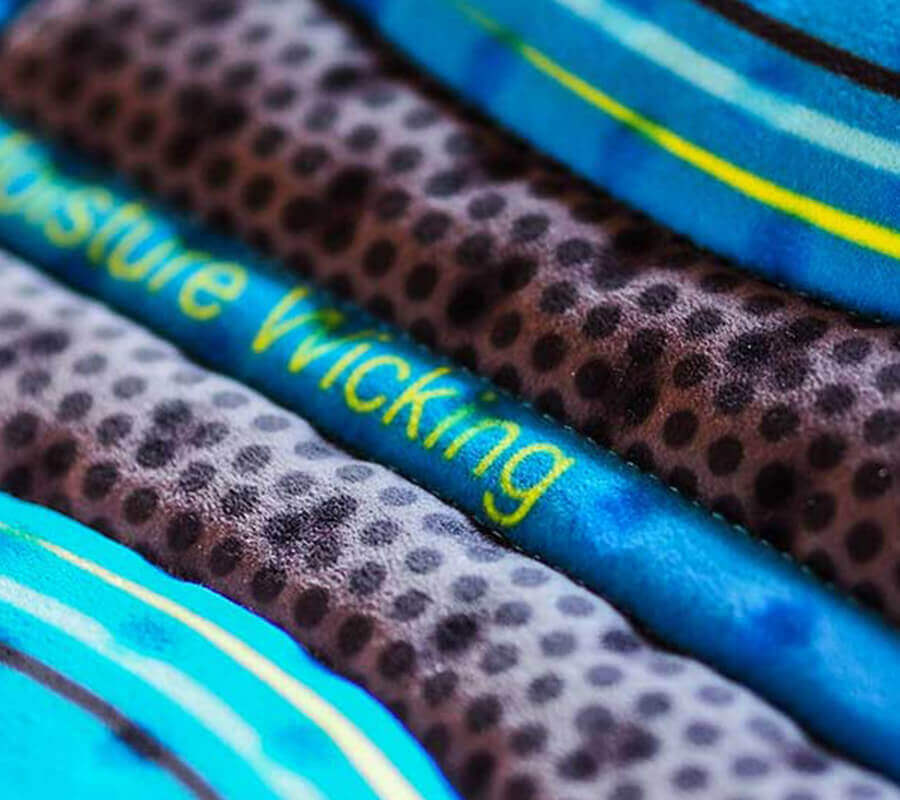 A properly fitted chamois will prevent saddle sores and general discomfort while encouraging better performance and enhanced riding comfort. Different chamois profiles for men and women that follow the anatomical line, covering the major pressure points for each gender cushion the ischial bones on the saddle, provide freedom of movement while cycling and prevent chafing between the legs.
Varied foam densities provide shock absorbing spots with different levels of protection and support for each area. Some chamois have gel inserts that create pillow pockets to absorb the pressure and cushion the sit bones.
Funkier Bike produces top-of-the-line helmets, designed and managed by a decorated, elite mountain bike rider. That means the design, functionality and innovation are always maximized. The Helmet collection includes road and off-road helmets, including full face helmets, for both adults and children. We offer three levels: Elite, Pro and Active.
Safety is our first concern and innovation drives our collection, making the Funkier Helmet experience unmatched.